Call Pflugerville Locksmith Pros To Solve Accidental Home Lockouts And More!
Have you ever experienced a home lockout situation?
If so, you know it can be a scary and stressful situation that must be resolved as quickly as possible. That's what we are here for!
When you require home lockout assistance, you can count on us. We are Pflugerville Locksmith Pros and we will send an expert, local technician that will arrive at your location within half an hour (or less) to get you back inside.
We offer complete commercial, automotive and residential locksmith services throughout Pflugerville and surrounding areas. You can contact us at any hour of the day or night.
Emergencies Requiring Professional Locksmithing Skills
Although locks provide a valuable security tool, malfunctions or key problems can create a considerable hardship. For example, most people have encountered unwelcome accidental lockouts at some point in their lives. Every day around the United States, some homeowners experience the frustration of discovering themselves unexpectedly locked out of their own premises.
What you should do:
When you find yourself accidentally unable to gain access to your home, simply call us. Our rapid response times and consumer-friendly up front pricing policies will please you! We'll respond to your request for assistance on a 24/7 basis.
Reasons You Can Always Depend On Us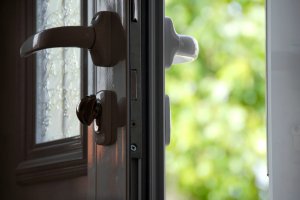 We strive to furnish exceptional value. Just consider a few of the reasons you can rely upon our locksmith services:
We work as mobile locksmiths
Our licensed, bonded and insured company maintains round-the-clock availability
You'll appreciate our competitive rates and fair pricing policies
We supply a full range of locksmithing skills
Our technicians possess familiarity with the local area
We take great pride in responding to service requests within 30 minutes (or less)!
Full Emergency Locksmith Services
You'll gain greater peace of mind knowing you can depend on us to answer service requests quickly. Although emergency lock-related problems such as lockouts occur unexpectedly, you'll always enjoy available locksmith services in Pflugerville.
You can ask us to perform any commercial, residential or automotive locksmithing services requiring the skills of experienced technicians. For instance, we'll also respond to requests to extract broken keys from car ignitions correctly or to perform a security review of your household locks following a burglary.
The Home Lockout Problem In Detail
Today, some experts who keep track of unusual statistics estimate the typical person loses a staggering average 10 minutes of productive time every day due to having misplaced items! If you ever need to contact a locksmith to assist you in regaining entry to your residence as a result of a lost or stolen key, you'll find yourself in good company.
We also assist homeowners with keyless entry systems who have become accidentally locked out of the premises. A growing number of households have installed new high-tech locks thanks to us. Individuals typically enter an access code in order to unlock the door. We'll help troubleshoot a malfunctioning keyless lock system for you or install one of these popular systems in a residence or office correctly. You can rely on the skills of our highly trained, honest mobile locksmiths to help solve a wide array of challenging lockout situations quickly and capably.
Get in touch with us!
To obtain rapid assistance with any lock related problem involving your home, your business or your vehicle, contact Pflugerville Locksmith Pros. We value your business!