Commercial Locksmith In Pflugerville TX
Call Us For The Top-Rated Commercial Locksmith In Pflugerville
When your business seeks skilled, honest locksmithing assistance, call Pflugerville Locksmith Pros. We offer comprehensive residential, automotive, emergency and commercial locksmiths throughout the Greater Pflugerville area.
As a 24-hour service provider, our company responds to service requests at any hour of the day or night. You can schedule locksmithing assignments at the most convenient hours for your business operations.
Reasons To Select Us
Why do so many businesses in Pflugerville prefer us for their commercial locksmith needs? Just consider some of the advantages we offer:
Licensed, bonded and insured services
Availability on a 24/7 basis
Comprehensive lock and key solutions for a variety of commercial systems
Competitive and upfront pricing policies
Familiarity with the local area
Fast response times within 30 minutes or fewer
Expert technicians with specialized tools and supplies
A dependable work ethic and friendly customer service
Some Examples Of How We Can Help Keep Your Business Secure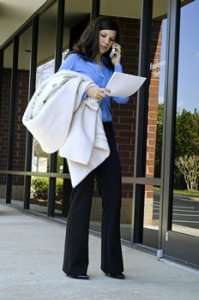 Today, commercial locksmiths require expertise in several security fields. As a full-service company, we can assist your business with any project requiring the skills of a well-trained technician.
Commercial systems that we provide top-quality installation and repair services for include:
Panic Bars
Horizontal spring-loaded push bars on the interior of outwardly opening locked doors offer a valuable safety feature. They allow occupants of a building to exit the premises more quickly during emergencies. Ask us to install panic bars in your facility.
Access Control Systems
We can assist your firm in installing and troubleshooting systems enabling your company to limit access to specific areas of your facility to authorized personnel. These sophisticated access control systems greatly assist many businesses in achieving better inventory control. Provide enhanced security for staff and visitors. Options include key fobs, pin code access and biometric locks.
Automatic Door Closers
We routinely install and repair automatic door closers for a variety of businesses. If you don't want to expose your customers or employees to the elements outside, or noise from the doors constantly slamming shut, consider asking us to install customized automatic door closers. You can even save money on your energy bills.
CCTV Systems
We can assist businesses with closed circuit video camera system issues requiring locksmithing skills. For example, many businesses prefer to permit a staff person to view a visitor through a video screen before deciding whether or not to unlock an automatic door remotely. Ask us to provide technical assistance installing or repairing one of these systems.
Magnetic Door Locks
Our firm will install and maintain secure magnetic door locks. Today, many institutions and hotels depend upon these strong locks to provide extra security.
Master Key Systems
We can assist hotels, property management firms, apartment complexes and other customers by installing master key systems. Each unit will enjoy a unique lock set with its own unique key, but a single "master key" will open every lock. This cost-effective type of system permits management to access the entire facility quickly during emergencies.
Office Lockouts
Call us if you accidentally become locked out of your office or business vehicle. We will assist you in regaining entry to your property quickly.
Get In Touch With Us For Great Service
Contact Pflugerville Locksmith Pros soon to obtain further information, or to schedule a service call. We offer a comprehensive local locksmithing service. Your business matters to us, and we'll strive to accommodate your scheduling requirements. You'll love our competitive rates for skilled commercial locksmithing services!